It is announced today that the global HDR brachytherapy products of Eckert & Ziegler BEBIG GmbH including Mick Radio-Nuclear Instruments, Inc. has been transferred to BEBIG Medical GmbH ("BEBIG Medical") with effectiveness since January 1st, 2021.
BEBIG Medical has inherited the essence of the HDR brachytherapy business from Eckert & Ziegler including but not limited to the cutting-edge technologies, reliable manufacturing qualities, comprehensive go-to-market resources as well as the team of professionals. It will be operated independently under the original brand name "BEBIG" and has announced a newly appointed global management team and upgraded new look of the logo today.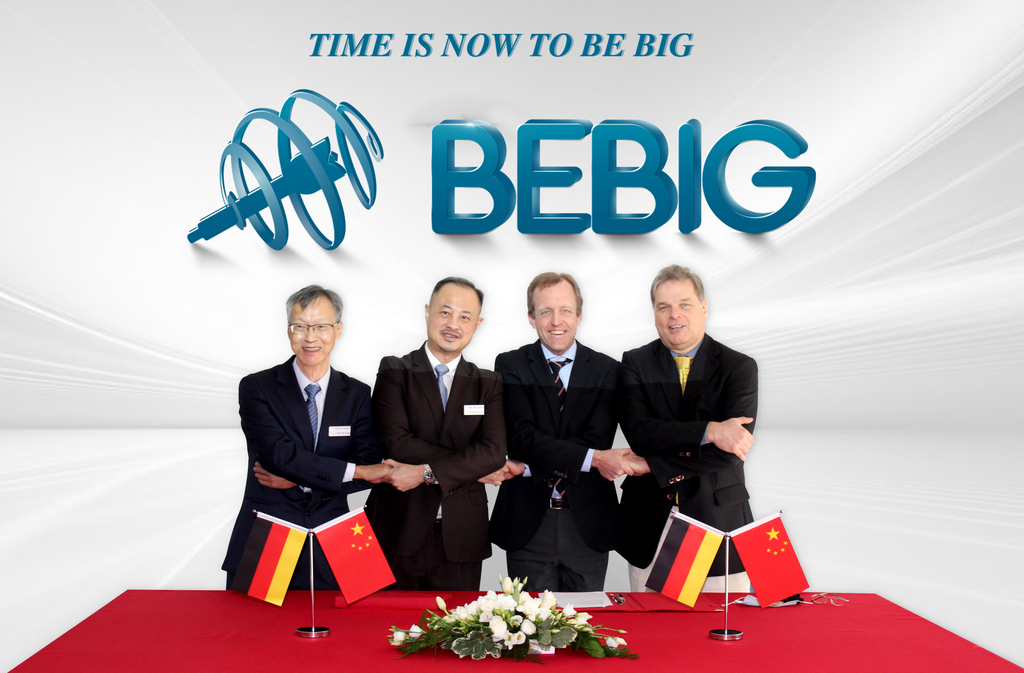 Mr. George Chan, the new Managing Director of BEBIG Medical said, "The independent operation of BEBIG Medical is a strategic milestone to become a more significant market leader in the HDR brachytherapy market. It will allow the team to focus more on the technology development, respond faster to the customer needs and present even stronger in the market. The new management team will not only treasure the outstanding legacy that Eckert & Ziegler has created in the past decades in this HDR brachytherapy business and are determined to invest more and grow BEBIG Medical stronger. The new look of the logo for the brand name "BEBIG" not only shows a business continuity, but also underlines the team's pioneering spirit and its engineering expertise in the HDR brachytherapy industry. It is unique and bold and best describes the BEBIG Medical organization and its mission --- affordable healthcare to everyone."

Now it's time to BE BIG.
About BEBIG Medical
BEBIG Medical GmbH ("BEBIG Medical") is a global provider of high quality radiation therapy products for cancer treatment headquartered in Berlin, Germany. Preceded by the high dose brachytherapy business unit of Eckert & Ziegler AG, BEBIG Medical has a heritage of more than 40 years' experience in brachytherapy field and continues to provide affordable healthcare with proven clinical outcomes via strong and viable technology. BEBIG Medical's US subsidiary, Mick Radio-Nuclear Instruments, Inc., is also known internationally for its manufacturing expertise in the field of applicators and accessories to advance brachytherapy. With a team of professionals and offices in Europe, United States and Asia, the company is empowered to serve customers in more than 65 countries and regions together with a worldwide distribution network.
For more information, please visit www.bebigmedical.com
Contact:
Crystal Chen, Chief Commercial Officer: crystal.chen@bebigmedical.com