Berlin, Germany - BEBIG Medical, a distinguished global provider of high-quality radiation therapy products, is delighted to announce BEBIG Medical has been awarded contracts to deliver 5 units of HDR (High Dose Rate) brachytherapy equipment to hospitals across the Uzbekistan by the United Nations Office for Project Services (UNOPS).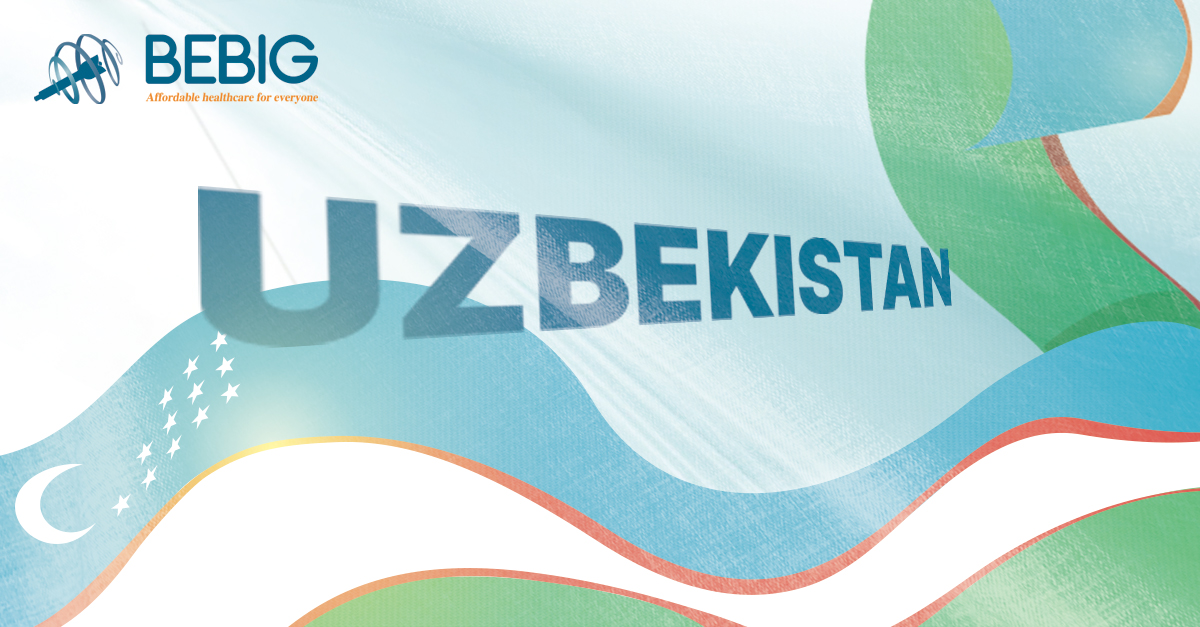 Uzbekistan, with a total population of 36,020,000, is experiencing rapid development coupled with a notable surge in cancer incidence and mortality rates. In 2018 alone, there were 25,309 reported cancer cases, resulting in 16,685 deaths, with cancer contributing to 15.4% of premature deaths due to non-communicable diseases (NCDs). National monitoring data from the Uzbekistan Ministry of Health reveals a concerning rise in cancer prevalence, exemplified by a tripling of breast cancer cases in the Bukhara area.
The six major cancers posing high mortality and morbidity rates in Uzbekistan are breast (13.9%), cervical (6.4%), lung (9%), liver (5.7%), stomach (10%), and colorectal cancers (6.7%).
Radiotherapy, a pivotal component of cancer care, is integral to the treatment of 40% of patients who achieve a cure. The Medical Devices market in Uzbekistan is projected to reach US$212.90 million in 2023, with an expected annual growth rate (CAGR 2023-2028) of 10.50%. Recognizing the growing need for enhanced radiotherapy infrastructure, Uzbekistan sought support from the International Atomic Energy Agency (IAEA) to provide safe and effective cancer treatment. George Chan, Chairman and CEO at BEBIG Medical, emphasizes the company's dedication to advancing healthcare, aligning seamlessly with the UNOPS mission. He states, "Together, we look forward to leaving an indelible mark on the landscape of cancer care in Uzbekistan."
About BEBIG Medical GmbH
BEBIG Medical GmbH ("BEBIG Medical") is a global provider of high-quality radiation therapy products for cancer treatment headquartered in Berlin, Germany. Preceded by the high dose brachytherapy business unit of Eckert & Ziegler AG, BEBIG Medical has a heritage of more than 40 years' experience in brachytherapy field and continues to provide affordable healthcare with proven clinical outcomes via strong and viable technology.
In 2013, Mick Radio-Nuclear Instruments, Inc., known internationally for its 40 years' manufacturing expertise in the field of applicators and accessories for radiation therapy, became a member of BEBIG Medical. Since 2022, the acquisition of Wolf-Medizinitechnik GmbH (WOmed), a Germany based manufacturer for reliable X-ray therapy and innovative intraoperative radiation therapy, expands BEBIG Medical's portfolio and distribution network.
With a team of professionals and offices in Europe, United States and Asia, the company is empowered to serve customers in more than 70 countries and regions together with a worldwide distribution network.
For more information, please visit www.bebigmedical.com